Selling Your Home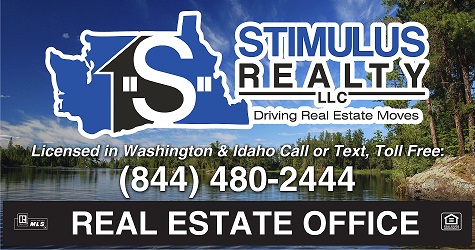 For most of us, Our home is one of our largest financial asset, deciding to sell it is a big decision that involves a lot of preparation and work.
As you begin to prepare for selling a home it's a good decision to get as much reliable information as possible so that you don't have wasted time or missed steps that can cost money & cause headaches at the worst possible time.
It's nice to have a walkthrough display home to see what legal requirements are necessary when selling your home. It's also nice to have a place to go to get dependable, affordable resources locally to help you prepare the little & big things done to your home before list date.
We've set up a walkthrough display home for you ~ without obligation or hassles. Our only hope is that it helps eliminate unnecessary stress and frustrations. Our location is above Spokane Community College.
We have classes, workshops and DIY competitions that you might also find interesting or helpful.
Certainly, when you're ready to sell it's important to have an experienced real estate professional handling the details involved in the successful sale of a home for top dollar.
As an experienced professional who has helped many Spokane and Coeur d'Alene residents sell their homes, We know how to handle every aspect of the sales process - from strategically marketing and showcasing your home to making sure everything's signed, sealed and delivered by the closing date.
One of the most frequent things I hear Sellers say is that they want good communication, being kept up-to-date and hearing the feedback from showings is important to them. We work from beginning til end to ensure a positive experience without many hurdles and believe that selling is a cooperative effort.
Providing you with comprehensive, high-quality listing services is one of our top priorities. When you decide to sell your home, please give us a call and let's get started! We provide design and staging services too!
We provide affordable service that allows you to save money when listing your home, call us for more information. Grace or one of her Brokers can be reached toll-free @ (844) 480-2444 or email: stimulusrealty@gmail.com
We provide free consultations, let us be a reliable resource of information to help when its time to sell your home.